We are an established and reputable tree service serving South King & Pierce County, searching for an EXPERIENCED TREE CLIMBER.

We are a top-rated company:
Licensed, bonded & insured
Compliant with Dept. of Labor & Industries
Offers excellent hourly/daily rate based on your performance.

CLIMBER must be able to do thinning, trimming/pruning, dangerous tree removals, able to work with bucket truck & lift equipment. Excellent work ethics, honest & reliable, with driver's license and work transportation. Also, willing to do some ground work & operates machinery. CDL licensed is a Plus..


Be part of our team and start ASAP! call us: 253-945-6246

DO NOT contact if you are not an EXPERIENCED CLIMBER.
Apply Here
Please take a moment to fill out the form below. Please attach your resume. After we've reviewed your resume, we'll contact you to discuss your career goals and set up a formal interview. Thank you for your interest and we hope you join our team soon.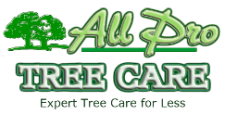 Monday – Friday
8 AM – 5 PM
24-Hour Emergency Response