Your Trusted Tree Service Company in Federal Way, WA
All Pro Tree Care is fully licensed and insured for residential and commercial tree services. We do complete tree removal service, stump grinding, tree trimming and wind-sailing, emergency tree care and storm recovery. At All Pro Tree Care,  we pride ourselves on customer satisfaction. Our professional has over 35 years of experience in the Tree Care Industry. We are recognized for our integrity, courtesy and professional manner. We work to make this an easy process for you with Free Estimates and convenient scheduling.
We are a top-rated tree service in Federal Way,WA. We have the top of the line equipment in removing trees, high-skirting and wind-sailing trees, limbs and stumps removal, from residential and commercial properties. Whether you need a tree removed because it is too close to your house or business, diseased, downed from a storm or other reason, our experts can evaluate and recommend the best course of action for your trees. We are convinced you will be 100% satisfied with our services. 
Contact All Pro Tree Care today for residential and commercial tree removal company and services in Federal Way,WA and surrounding areas. For a free estimate, contact us or call (253) 569-7807.
Our Federal Way Tree Services:
Federal Way Spider Lift Equipment Tree Removal, Pruning & Trimming
At All Pro Tree Care, we are proud to offer spider lift tree trimming and removal in South King, Pierce County and the surrounding areas. We continually updating our equipment by adding a 90-ft spider lift with 52' side reach that can go through a 4′ gate, making tree trimming and removal safer for our climbers and a more efficient, cost effective service for our customers. It is our commitment to providing our customers best service possible. Dead or dangerous trees to climb can now be safely reached with this lift.
100% Customer Satisfaction
Our Federal Way Tree Services:
Federal Way Tree Service - 24/7 EMERGENCY RESPONSE
All Pro Tree Care, is your fast, safe emergency tree company
for both residential and commercial properties in Federal Way. Our services include: dangerous
tree removal, tree trimming, professional pruning, view and land clearing,
stump grinding, certified arborist, crane tree removal and blackberry bush
removal.
When heavy winds and strong storms strike, a tree can fall
unexpectedly on your home, business, vehicle, or other structure. Most
important thing to do is to ensure everyone is okay and find somewhere safe to
go if you feel unsafe. Then, call your homeowners insurance provider. After
you've spoken with your insurance representative, be sure to take pictures of
the damage, if possible. Finally, call All Pro Tree Care for a quick response
on emergency tree care. Our expert team is available for fast and safe removal of
fallen limbs and trees before they can have a chance to cause further damage.
Got unwanted trees on your property in Federal Way?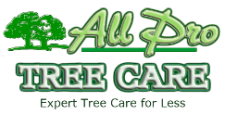 Monday – Friday
8 AM – 5 PM
24-Hour Emergency Response