Spider Lift Tree Maintenance, Trimming & Removal
Spider Lift Equipment Tree Removal, Pruning & Trimming
At All Pro Tree Care, we are proud to offer spider lift tree trimming and removal in South King, Pierce County and the surrounding areas. We continually updating our equipment by adding a 90-ft spider lift with 52' side reach that can go through a 4′ gate, making tree trimming and removal safer for our climbers and a more efficient, cost effective service for our customers. It is our commitment to providing our customers best service possible. Dead or dangerous trees to climb can now be safely reached with this lift.
100% Customer Satisfaction
Our Recent Work with Spider Lift
Got dangerous trees on your property?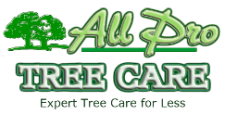 Monday – Friday
8 AM – 5 PM
24-Hour Emergency Response