ALL PRO TREE CARE tree service and tree removal has over 35 years experience in removing trees, trimming, professional pruning, view and land clearing, and stump grinding from residential and commercial properties. We are committed to providing you with excellent service at a fair price. Our team is recognized for their integrity, courtesy and professional manner. We offer free advice on all your tree and landscape needs. We have a consulting arborist available for all your tree care needs. We do insurance claims and can do direct insurance billing. We're happy to work with all major insurance providers to help make a difficult time go a bit smoothly. All Pro Tree Care is fully licensed, bonded and insured for residential and commercial tree services. We pride ourselves on 100% customer satisfaction. We also do 24 hour emergency service. Call us today for honest and free estimates.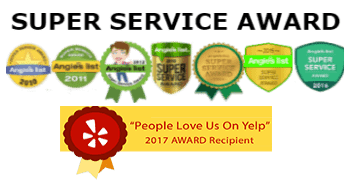 Mission
Customer-focused Affordable Tree Service
Our primary goal is to satisfy your tree needs at an affordable price. We understand the importance of customer satisfaction and we assure you that we will not abandon your project until you are 100% satisfied.  From the moment you call us to the completion of your project, we update you on everything we are up to just to avoid any surprise after completing your work.
Immediately you give us a call and tell us about your project, we dispatch our team of tree experts with our cutting-edge tools to prune, remove, or clean up dead branches, damaged tree limbs, or unwanted trees interfering with each other.
Work Ethics
Got unwanted trees on your property?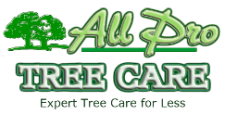 Monday – Friday
8 AM – 5 PM
24-Hour Emergency Response