Customer Reward Program for Tree Service Referrals
Get Free Cash or Tree Care Service Through Our Referral Rewards Program
For each new customer you send us, we'll reward you with a 5% referral fee certificate that can be redeemed for CASH or  applied towards your next Tree Care Service.
Simply refer your friends, neighbors or co-workers and we'll reward you automatically.  Remember that we offer a 100% customer satisfaction, so you can be sure that we will take the absolute best care of your valuable referrals!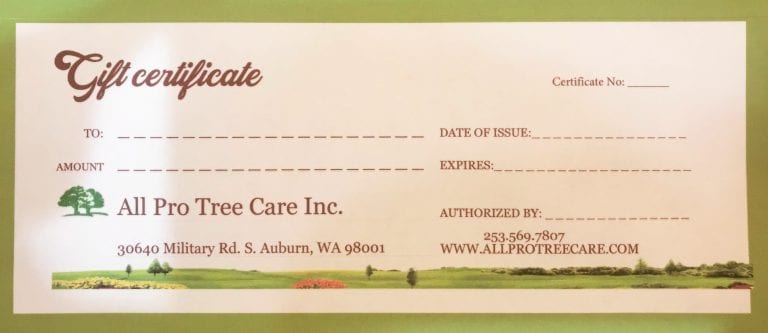 *Certificates are issued once the job has been completed and are good for one year from date of issue.
Got Questions or Have a Friend You'd Like to Refer?
Send your friend's contact info to us!
We provide 24-Hour Assistance...