Professional Tree Service in Kent WA
The trees on your Kent properties need consistent and professional pruning and maintenance to keep them healthy and beautiful at all times. You need to find, cut, and prune all the dead branches and dying tree limbs preventing your trees from growing to their full capacity.
But If you don't have the knowledge and the time to give your trees the proper care they need, not to worry – All Pro Tree Care can help you maintain your trees.
All Pro Tree Care is a tree removal service company with more than 35 years' experience in providing the following services:
Tree removal
Tree trimming
Professional pruning
Tree risk evaluation& inspection
Lot/Land clearing
Blackberry removal
Stump grinding
24-hour emergency tree service
Professional Tree Service in Kent
Over the years, we have assisted thousands of customers living in Kent to handle their commercial and residential tree service projects. We are the number one choice for home owners and business owners in Kent because we are:
Highly safety-conscious, licensed, bonded, and insured.
Known for providing affordable tree service
Proficient in providing high-quality tree care service
Adept at meeting deadlines and using cutting-edge tree removal trees
Team of expert tree specialists to meet customers' needs
Emergency Tree Service in Kent
We also understand how urgent you want those tree limbs which landed on your roof to be removed as quickly as possible. No matter the size or weight of the trees, we have many tools to provide tree emergency services for you.
We work on your landscape without damaging any of your property. Not only do we respond to your phone calls quickly, we offer 24/7 emergency tree removal services too. You can call us anytime you want, whether it is in the morning, at night, or during the weekends. We also offer free tree-care consultation services to our customers so that they can make informed decisions. You too can benefit from our unrivaled tree removal services if you belong to the following groups.
Business owners
Home owners
Municipal bodies
Landscaping contractors
Property managers
Customer-Friendly Tree Service in Kent
At All Pro Tree Care, we are much more concerned about building a good relationship with our customers than charging them a high price. Our team of arborists and tree specialists are well-trained, and they have decades of experience in managing all types of trees in Kent WA. If you are the type who care so much about getting professional tree removal services at a reasonable price, we will not disappoint you let alone compromise the quality of your project. Most importantly, rest assured that we wont abandon your project until you are 100% happy and satisfied with our tree trimming, tree cutting, tree removals or stump grinding services.
Call us today (253-569-7807, and get the best tree service experience in Kent.
Need a Tree Expert in Kent, WA?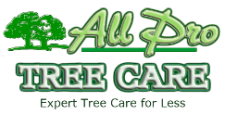 Monday – Friday
8 AM – 5 PM
24 Hour Emergency Response