Professional Tree Service at an Affordable Price in SeaTac WA
Tree Service in SeaTac WA
Do you need professional pruning and tree removal services in SeaTac? Or are you in need of a professional arborist who can assist you to manage and improve the trees on your property? Regardless of how difficult your project may seem, All Pro Tree Care is a licensed, bonded, and insured tree service provider that can meet all your needs. With more than 35 years' experience, we offer the following range of tree services in SeaTac:
Tree removal
Tree trimming
Professional pruning
Tree risk evaluation& inspection
Logging & land clearing
Stump grinding
Tree consultation services
24-hour emergency tree services
Call us now to get the best tree service in SeaTac.
Professional Tree Service at an Affordable Price in SeaTac
Just as you are concerned about your budget, our aim is to provide you proper tree cutting service at an affordable price. It is advisable not to give your tree projects to mediocre to reduce costs. Apart from giving you ridiculous excuses why they could not remove your trees on time, they will waste your time and force you to hire another tree service company.
At All Pro Tree Care, we are safety-conscious, and all our arborists and tree experts have a wealth of experience to provide affordable, professional tree removal services for you. You will like them because they are:
Honest
Highly-skilled
Diligent
Friendly
Reliable
Safety-conscious
We ensure that your trees are removed according to the safety standards recommended by the International Society of Arboriculture (ISA).
Customer-Friendly Tree Removal Service Provider in SeaTac
Unlike other tree removal service providers in SeaTac, we pride ourselves on providing a memorable tree service experience to our clients. We understand the importance of customer satisfaction, and we will not abandon your project until you are 100% satisfied.
Immediately you give us a call, from the starting to the completion of the project, we treat you with utmost respect and courtesy and offer you honest advice regarding which trees need pruning, trimming, partial removal, or complete cutting.
Cutting-Edge Tree Services in SeaTac
All Pro Tree Care has one of the best tree removal trees in SeaTac. Unlike others, we don't rent tools to work on your project. All our tree cutting equipment are specially designed to provide both residential and commercial tree service work. Our tools include but not limited to:
90′ Spider Lift
60′ Lift Equipment
Skidsteers
Wood/brush chippers
Stump grinders
Crane
Need a Tree Expert in Seatac WA?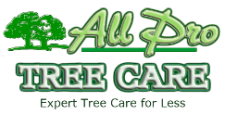 Monday – Friday
8 AM – 5 PM
24 Hour Emergency Response