Seatac WA Fallen Tree & Emergency Tree Services
Emergency Tree Removal Services in SeaTac
Has a tree just fallen down on your roofs, cars, or property in SeaTac? You can count on our tree removal experts to get rid of any tree causing a nuisance on your property as soon as possible. We offer 24-hour services for both residential and commercial properties in SeaTac. Regardless when you need our emergency tree removal services, we can remove:
Fallen trees on houses, car and other structures
Uprooted trees
Storm debris removal
Damaged/weak branches
Feel free to contact us to get a free estimate of your tree project.
Seatac Storm Tree Debris Cleanup Services
The only permanent thing is change. However, some changes can compromise our safety and wreak havoc on our property, such as:
Hurricanes
Flooding
Storms
Heavy rainfall with strong winds
If a violent storm or a strong wind has just left an overwhelming amount of tree debris in your backyard or on your property, you can count on us to provide professional emergency storm tree debris cleanup services for you. We are very familiar with the weather and geographical conditions of Seatac. Unlike our competitors, we know all the tree species in Seatac and we know which ones would pose maximum or minimum threat to your property.
Professional Emergency Tree Service in Seatac WA
We are a top-rated, licensed, bonded, and insured emergency tree removal service provider. We treat all our projects differently and offer customized emergency tree service to both commercial and residential properties in Seatac. Here is why you should hire us:
We have more than 35 years' experience in providing emergency tree service in Edgewood.

We handle your work according to the International Standard of Arboriculture (ISA).

We have certified and experienced tree climbers, ground crews and arborists.

We have one of the the best cutting-edge tree removal tools designed for emergencies.

We update you about the progress of your work.

We offer 24/7 emergency tree service in Edgewood.

We charge reasonable rates.

We will not abandon your project until you are 100% satisfied with our performance.
At All Pro Tree Care, we have just one mission: to provide home owners and business owners customer-friendly, professional emergency tree service at a reasonable price.
Customer-friendly Emergency Tree Service in Seatac WA
During emergencies, we understand how tensed you are and how urgent you need a professional emergency tree service provider to quickly remove the tree limbs or tree debris disrupting your comfort. That's why we recruit and train the best arborists and tree experts to handle your project. Besides, all our crews are:
Safety-conscious
Diligent
Reliable
Friendly
Professional
All our team members are well-trained and well-equipped to meet your emergency needs on time. A work that will take others weeks to complete will be completed by All Pro Tree Care in hours. Trust us, no matter of work is too difficult or daunting for us. Immediately you call us, we will send our crew with our precise tree removal tools to your property and get started.
Professional Emergency Tree Removal Service in Seatac WA
Need a professional emergency tree service in Seatac? All Pro Tree Care is the number one choice in Seatac offering 24/7 emergency tree removal services. Here is what sets us apart from others: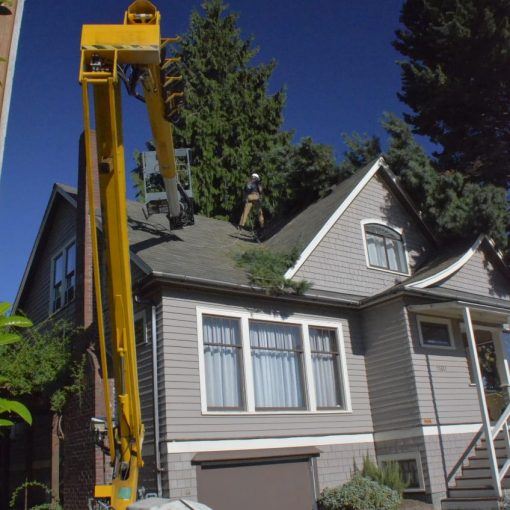 24/7 Helpline for Emergency Tree Services