Professional Tree Service in Des Moines WA
Tree Removal Service in Des Moines,WA
You can count on All Pro Tree care if you have a property in Des Moines Wa and if you need professional tree removal service at an affordable cost. We are licensed, bonded, insured, and top-rated in Des Moines.  Our range of tree care services is as follows:
Tree removal
Tree trimming
Professional pruning
Tree risk evaluation& inspection
Logging & land clearing
Stump grinding
Tree consultation services
24-hour emergency tree services
Call us now to get the best tree service in Des Moines, WA
Professional Tree Service in Des Moines Wa
With more than 35 years' experience in the arboriculture industry, we have what it takes to meet your needs. No matter how complex or difficult your project is, we will help you to do it in a professional manner from the starting point to the completion of your project.
Trust us, our professional arborist, skilled climbers, and ground crews will not abandon your project until you are 100% satisfied with your project. More so, you would like to work with all our tree experts and staff because they are:
Safety-conscious
Honest
Highly-skilled
Diligent
Friendly
Reliable
Safety-conscious
We ensure that your trees are removed according to the safety standards recommended by the International Society of Arboriculture (ISA).
Thorough Storm Cleanup in Des Moines, WA
In the event of a severe storm or strong winds, you can rely on us for dependable storm cleanup services. Immediately you call us and give us a go ahead, we will
Assess the amount of tree debris on your property
Remove all the tree debris from your property thoroughly
Trim, prune, or remove trees that are hazardous
Ensure that none of your belongings are damaged during cleanup
Cutting-Edge Tree Services in Des Moines, WA
All Pro Tree Care has one of the best tree removal trees in Des Moines, WA. Unlike others, we don't rent tools to work on your project. All our tree cutting equipment are specially designed to provide both residential and commercial tree service work. Our tools include but not limited to:
90′ Spider Lift
60′ Lift Equipment
Skidsteers
Wood/brush chippers
Stump grinders
Crane
Need a Tree Expert in Des Moines, WA?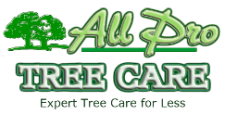 Monday – Friday
8 AM – 5 PM
24 Hour Emergency Response